Where families step back in history in Charleston, South Carolina
"Mom, Grandma—look!" my 12-year-old son, Mike, called out.
I had been staring up at an ancient live oak tree that reached up and over, almost into an arch, and marveling about how it could stay upright, much less grow into such a huge tree. An enormous and graceful house, perfectly symmetrical, stood in the distance, and a slow river meandered beyond that. I hadn't even noticed the small brick building where the kids now stood shouting.
Drayton Hall is the only plantation house along the Ashley River of Charleston that survived the Revolutionary and Civil Wars, the only original plantation house left on a stretch of river that had once been dotted with the grandest plantations in South Carolina. It has never been modernized—there is no electricity, no air conditioning and no indoor plumbing.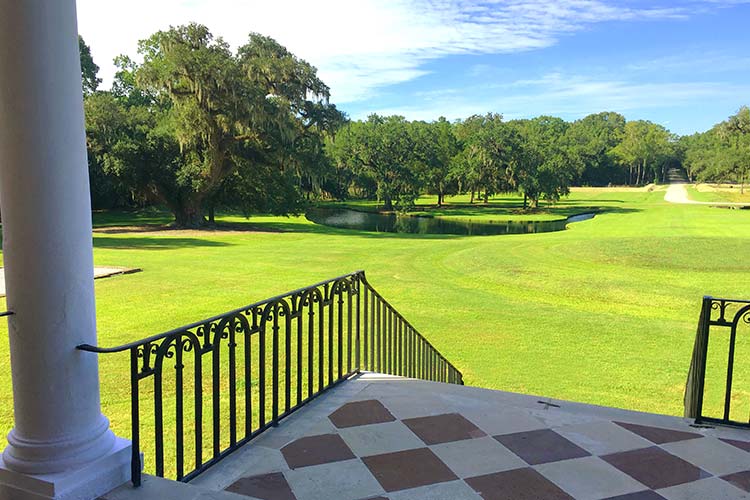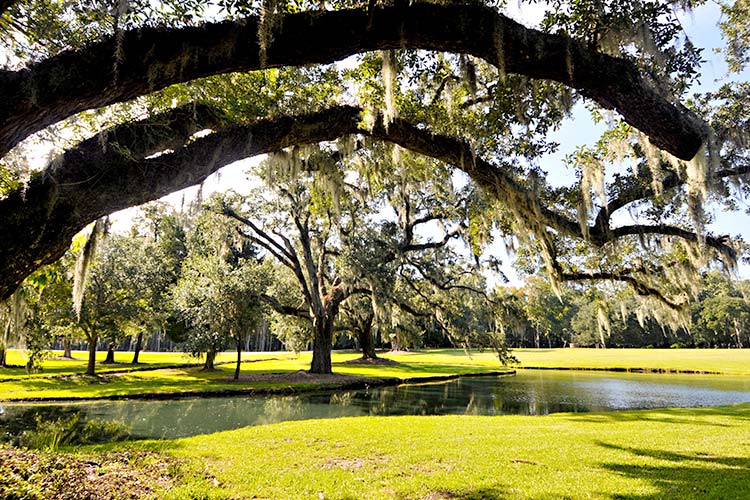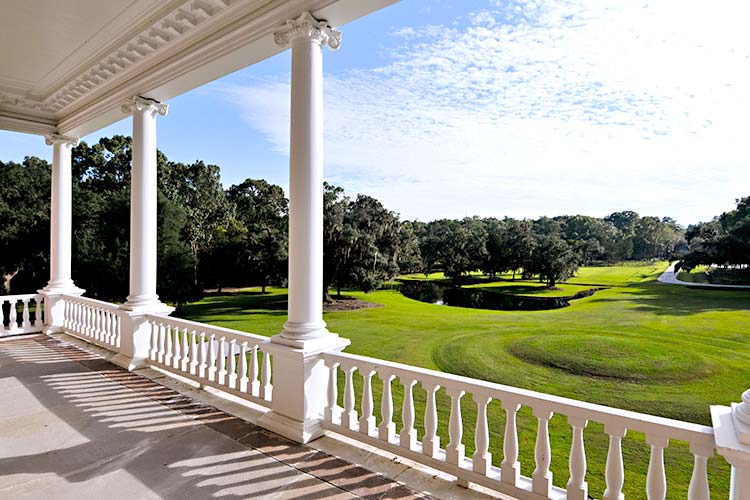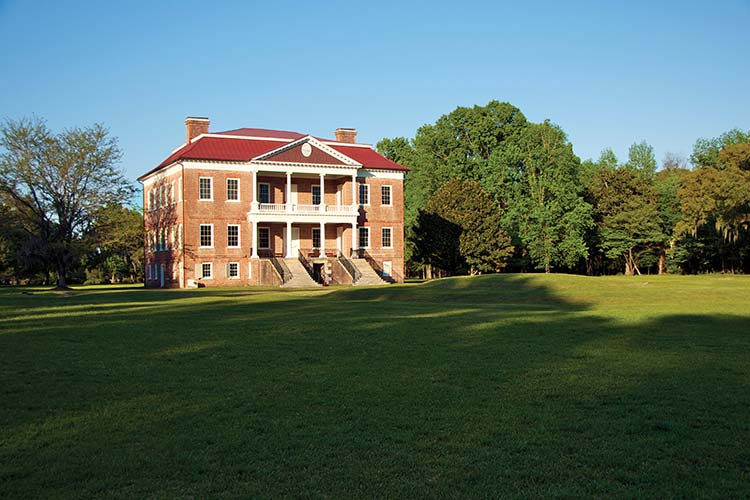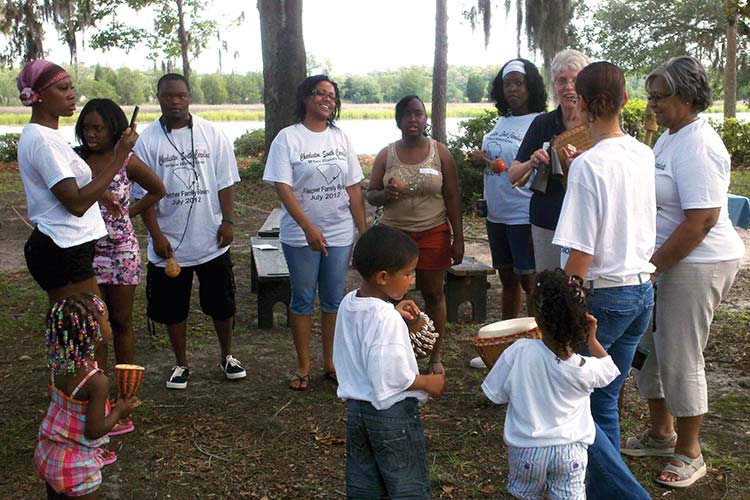 It's a stunning place, both the house and the grounds. The tree my mom and I stood under was just one of many live oaks, some older than the house, which itself was built in the mid-18th century.
My mom, my kids and I had come that day to learn a little bit about what life was like for the people who had once lived and worked at this place, when the plantation economy of the South was based on the enslaved labor of African-Americans.
"What did you find?" my mom asked as we walked over.
"The privy, Grandma," my 10-year-old daughter, Maddie, answered.
Maddie and Mike pointed out that not only had it been a privy—it had been a seven-person privy.
One of the great joys of travelling with your kids is getting to see the world through their eyes. It's almost never what you would expect. And certainly, they were learning just how different the past was in many ways.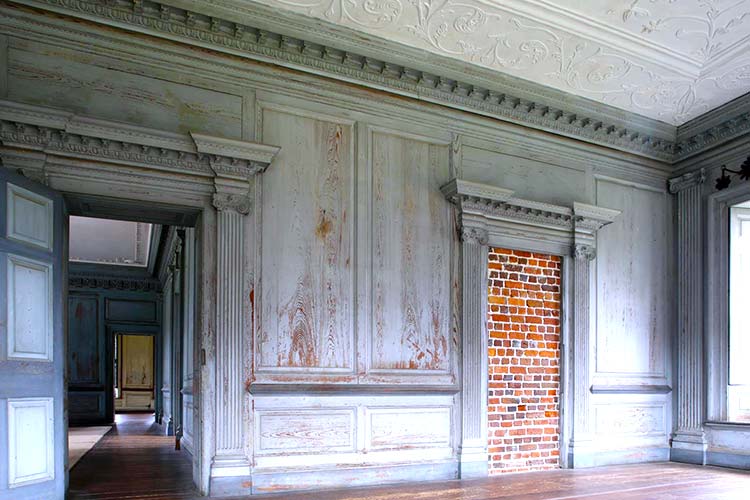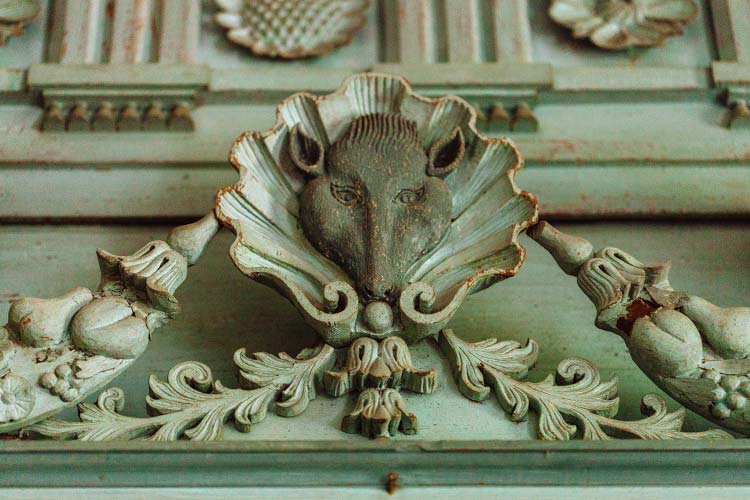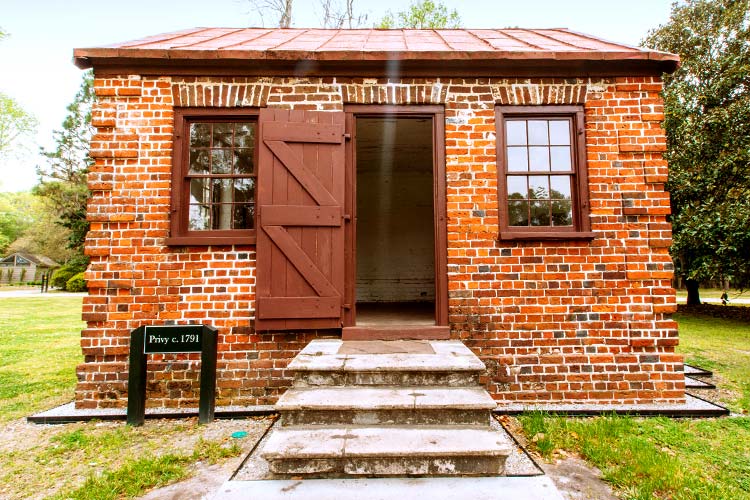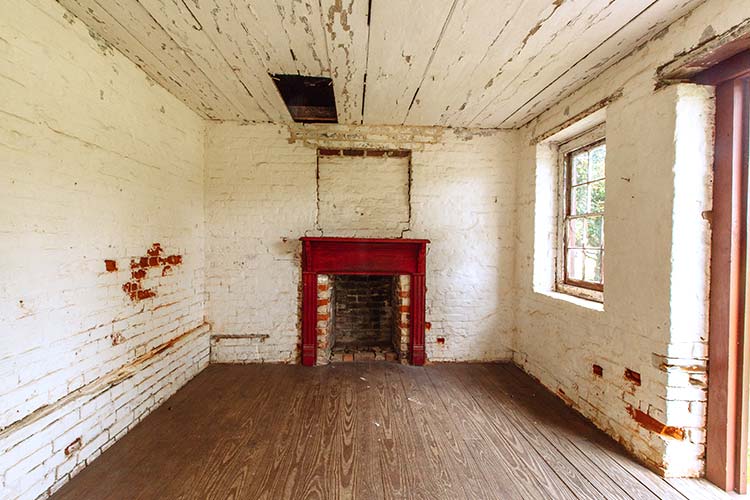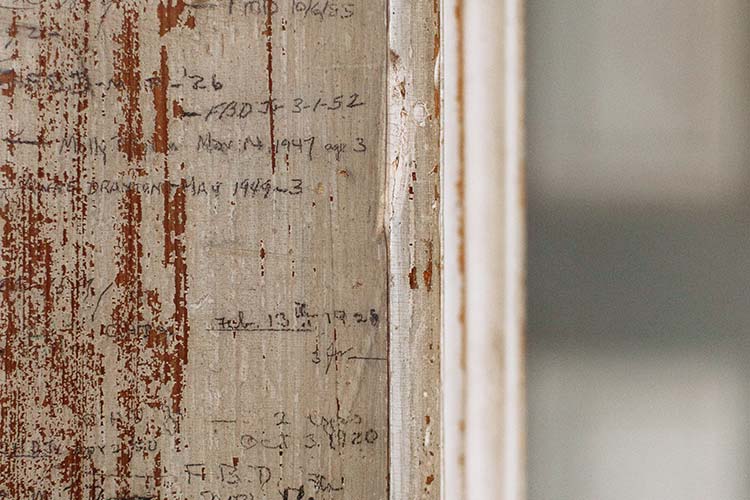 The original plantation house at Drayton Hall, which is now owned by the National Trust for Historic Preservation and operated by the Drayton Hall Preservation Trust, is one of the best-preserved examples of 18th-century architecture. Its stories are preserved thanks in part to tour guides who don't simply walk you through the house—they have a true passion for the place in addition to holding history and other advanced degrees.
Palladian Architecture is a style that's based on the designs of Italian architect Andrea Palladio (1508–1580). Palladio's work was heavily inspired by Ancient Greek and Roman temples. It is characterized by symmetry, perspective and proportion.
Our professional tour guide, Peggy—funny, quick-witted and incredibly knowledgeable—brought Drayton Hall to life for my mom, Maddie, Mike and me. She took us through the house, with its original paint, ornate ceilings and intricately carved details, and described the functional purpose of the lavish architecture. She explained why the rooms were so ornately decorated, why everything was perfectly symmetrical. So symmetrical, in fact, that Peggy pointed out a doorway into a brick wall, there just to meet the demand for symmetry. And why that seemingly odd focus on symmetry? Because Drayton Hall is the earliest example of Palladian architecture in the US. Drawing from the sophisticated 16th-century Italian designs by Andrea Palladio, such perfection was a way for John Drayton to show off his education, sophistication and enormous wealth.

Even better than explaining the fascinating architecture, Peggy seemed to bring the people who once lived at Drayton Hall to life. Reconstructing people's lives through the snippets discovered about them from diaries, log books and official records, she told the stories of John Drayton, who first built the house, and the seven generations of his descendants. My mom was delighted by the growth chart on the wall that showed not just the heights of growing children, but of Nipper the dog as well. The growth chart, tucked away on a door jamb between rooms, was crowded with dozens of marks from seven generations of the Drayton family and names and dates written in swirling, old-fashioned handwriting. The kids had fun tracking the names of particular children as they grew, and comparing their own heights to the Draytons of the past.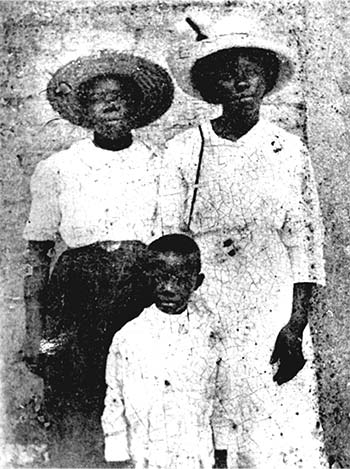 Peggy also told the stories of the enslaved people who lived here. Peggy pulled no punches, explaining that the luxury of the estate was based on the forced labor of dozens of slaves, who worked not just in the fields growing the rice and indigo that made Drayton rich, but also as carpenters, cooks, managers and masons. Standing in Dumplin' the cook's kitchen in the cool basement of the house, you could almost see her there in front of the huge fireplace.

"If we are to avoid repeating past mistakes, it's important to learn from them."
The house tour wasn't just a walk through an old building. It was, through the stories Peggy told, a window into more than a dozen different lives. I wondered, watching my children listen to her stories, what they heard and what they understood. It was sobering and even upsetting at times to realize the difficult life that enslaved people led. When Peggy described the silver brand that was likely used to brand slaves with the name "Drayton," I saw my son suck in his breath as the reality of slavery struck him. But if we are to avoid repeating past mistakes, it's important to learn from them.
That desire to more fully and accurately tell all sides of the stories is the motivation behind Drayton Hall's exciting additions. While a remarkably important and rare preserved piece of the past, Drayton Hall's lack of modern heating, cooling and humidity control means that the plantation's impressive collection of artifacts, objects, artwork, furniture and manuscripts hasn't been displayed. That's about to change. A new Visitor Center will provide gallery space where the stories of the past can be told even more fully, and new interpretive gardens will feature historically accurate botanical plantings to help visitors imagine the gardens through time.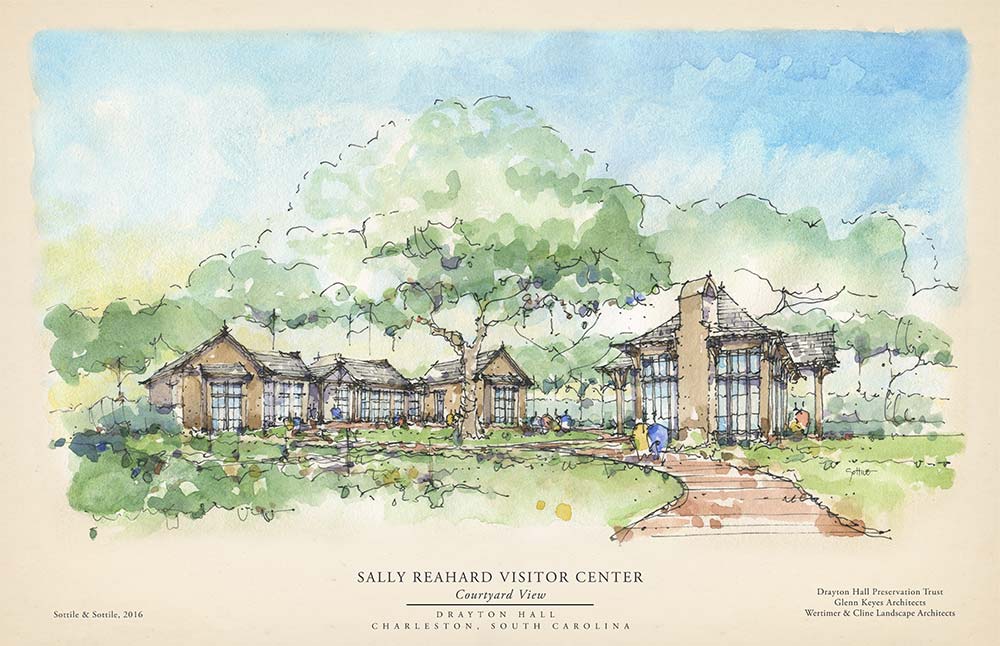 On the long drive back down the driveway, we stopped at the African-American Cemetery tucked in the woods. Mike read the handful of gravestones there out loud, and Maddie asked why there were so few markers: Where were the graves of Quash, Toby, Dumplin' and the other slaves?
"Did they not give them gravestones because the owners only thought of them as property? Like Peggy said?" she asked.
I was about to show her the brochure that explained their grave markers had probably been made of wood, cloth or plants, and therefore had decomposed over the centuries, but before I could get it out, she took a deep breath that made me pause.
"It was one of those moments that takes your breath away, just a little bit."
"I don't think their families thought of them as property," she said quietly. "I think their families loved them."
It was one of those moments as a mother that takes your breath away, just a little bit. My mom looked at me as if to make sure I didn't miss that. Maddie's comment was an unexpected reminder that your children are listening, watching, learning, growing, even when you thought they were just obsessed with the privy.
She grabbed my hand as we walked under the wrought iron arch gate at the entrance of the cemetery, through the woods, and back to the car.
Connect with the people and stories of Drayton Hall.